New phone number: 01202 744366
AUTOMOTIVE | LEATHERWORK | CRAFT
POSTAL ADDRESS AND DETAILS
Please send materials to:

K Baggs Trimming
Thinning Department
Unit 6, Cortry Close
Poole
Dorset
BH12 4BQ
New phone number:
01202 744366
Email:
kbtprocessing@btconnect.com
Payments should be made to:
K Baggs Trimming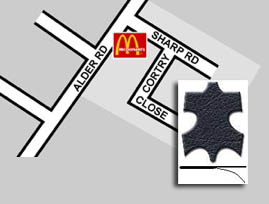 Opening hours: 8am to 5pm - Monday to Friday
Callers welcome by appointment only.
Auto Reply
Thank you for your recent enquiry. We will get back to you as soon as possible.
Signature (Supports HTML)
Kind Regards
Kevin Baggs